The Top Rosés for Summer Come With Bubbles, in Cans, and Even Boxed
The best roses for this summer come in all colors and containers. Here's what you need to know.
(Bloomberg Businessweek) -- You can't escape rosé this year. But why would you want to? It's inspiring everything from street festivals to lingerie labeled "rosé" instead of pink. The wines are now in cans, boxes, and fancy glass bottles that look as if they hold perfume. 
Some have bubbles, most don't. Others come as ready-to-drink rosé spritzers or seltzers, or no-alcohol pink wines infused with hemp. Oh, and they're made of grape varieties that span aglianico to zinfandel. 
Even London's Covent Garden district is in the clutch of blush fever. Its first ever Rosé Festival opened on May 17 and will last through June 6.  What's on offer? Ice-cold rosé cocktails, rose petal infused prosecco, frozen rosé, and cute bicycle carts peddling rosé in cans, the summer's hottest pink wine wrinkle.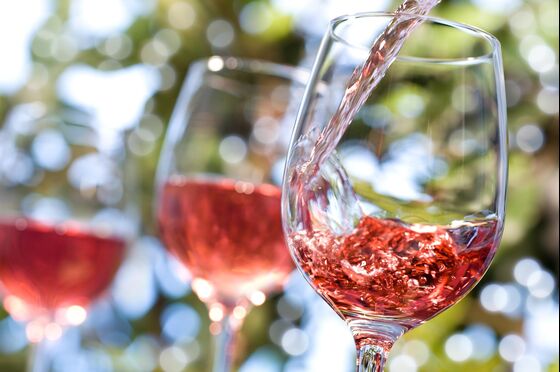 In other words, rosé has become a mood and a state of mind. Frankly, most of us are ready for some joie de vivre after the year we've been through. 
What's driving the continuing pink production madness, of course, is numbers. According to market research firm IWSR, rosé wine sales volume in the U.S. has grown by 118% from 2015 to 2020. Online retailer Wine.com lists more than 350 different labels. Rosé prosecco has been such a huge hit that Italian wineries are predicting a shortage. 
One reason people love rosé so much is color.  There isn't just one, but a range from the palest onionskin hue of many from Provence (though some blush deeper than they used to) to the deep cherry-pink of Italy's Cerasuolo d'Abruzzo. So it's no surprise to hear that Bordeaux's Famille Bouey of Château Maison Blanche has created a new rosé brand, Colors, inspired by specific hues from color specialist Pantone. Watch for Colors 721, a merlot rosé from Bordeaux, and Colors 719, a grenache rosé from grapes grown around the Mediterranean. They haven't been released yet, so I don't know whether the taste is as fashionable as the hues.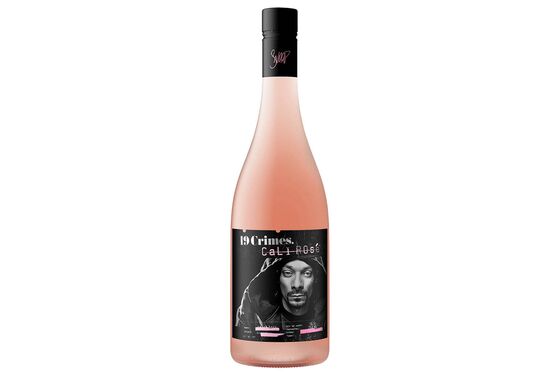 All that is why just about everyone, vintner or celeb, is jumping into the rosé-making game. 
Snoop Dogg just launched his bold, fruity Snoop Cali Rosé under the 19 Crimes label for $12. NBA player CJ McCollum's first Heritage 91 pinot noir rosé (made by Oregon's Adelsheim winery) sold out in three hours when it was released in April. 
Still, Provence remains rosé's spiritual home and the world's go-to spot for reliably pale examples with subtle aromas and that mineral tang that makes them ideal with food. In the past two years, at least six Bordeaux château owners, as well as French luxury company LVMH, have snapped up estates there. Chanel's Wertheimer brothers now have two. George Clooney's Provence vineyard buy has been stalled for now. 
Here are 11 new rosés worth drinking.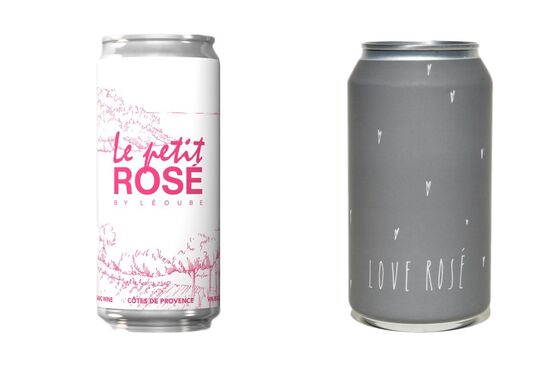 2020 Chateau Leoube Le Petit Rosé  by Leoube  (250ml; $5.99; order 6 to 24 cans)
Premium canned rosé is booming, especially in Provence.  Among examples launching this year, my pick is this lively, berry-scented, creamy, fruit-flavored grenache and cinsault blend from an organic estate. First shipments arrive in July. 
2020 Broc Cellars Love Rosé (375 ml, $10) 
This fresh, light, zingy, almost chuggable rosé is made from foot-stomped organic grapes, mostly valdiguie, by California natural winemaker Chris Brockway.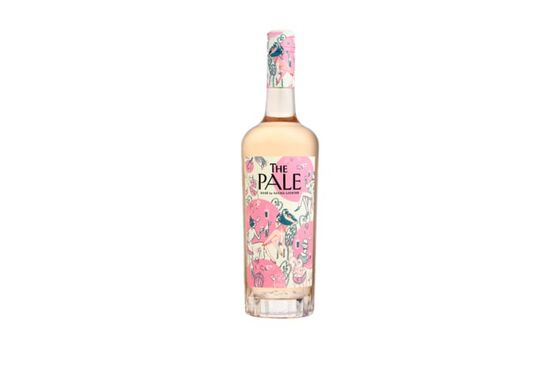 2020 the Pale by Sacha Lichine ($16) 
The mastermind behind Provence blockbuster Whispering Angel entices yet again. This good value, fruity, elegant, aperitif-style rosé with a screwcap also features a colorful, fun, New Yorker-inspired Roaring Twenties label.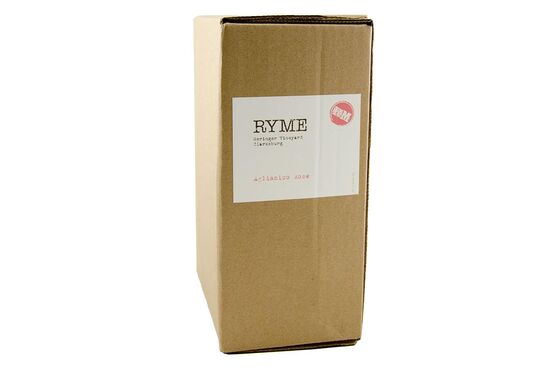 2020 Ryme Cellars Bag in Box Rosé ($73, 3-liter)
Most box wine is super plonk, but not this pale pink, high-acid rosé with aromas of strawberries and pink grapefruit. It's made from aglianico grapes in Sonoma. The box holds the equivalent of 4 bottles, ideal for a beach party.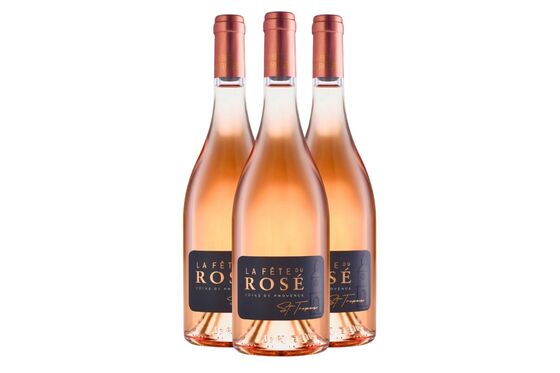 2019 La Fete du Rosé (3 bottles, $72) 
Donae Burston debuted this rich, cherry-scented wine from a Saint Tropez vineyard in 2019. It's been such a success that Constellation Brands invested in the brand earlier this month. Expect La Fete to boom even more.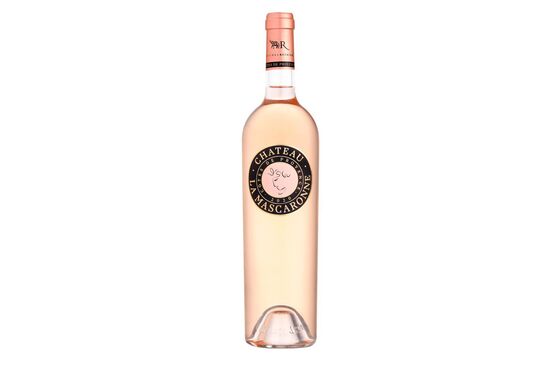 2020 Château La Mascaronne Cotes de Provence rosé ($30) 
Michel Reybier, owner of Bordeaux château Cos d'Estournel, just purchased this certified organic estate not far from Brad and Angelina's Chateau Miraval last summer—and the wines are just becoming available in the U.S. They're ultra-pale and mineral in style, with savory fruit and enough heft for food.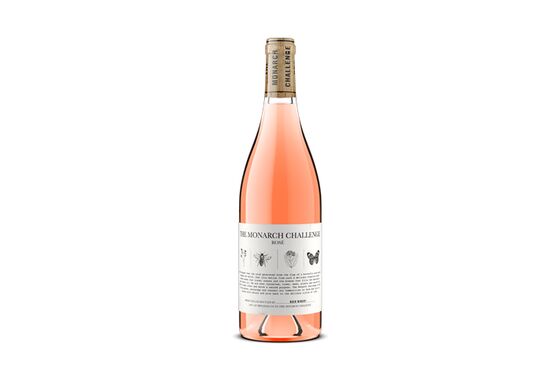 2020 Raen Winery "the Monarch Challenge" Rosé ($30)
The Monarch butterfly population has declined by 90% due to the use of pesticides. Brothers Carlo and Dante Mondavi (yes, of the Napa Mondavis) are donating all the proceeds from this crisp, savory Sonoma pinot noir rosé to help farmers eliminate their use.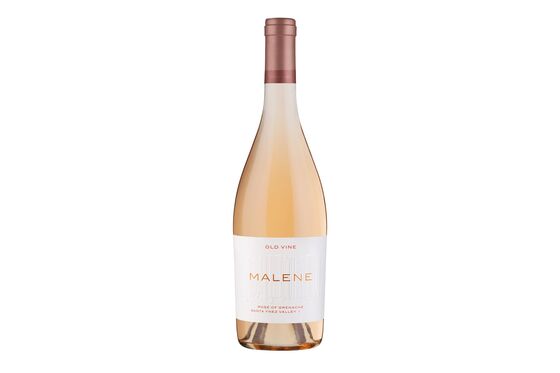 2020 Malene Old Vine Rosé of Grenache ($35) 
Rosé specialist Malene winery in Santa Ynez Valley makes three savory, Provence-style examples with mouthwatering acidity. My favorite is this one, made from vines nearly 50 years old, which launched two years ago. It's available at the airstream-trailer tasting room and to wine club members (just sign up), but the widely available regular bottling at $22 is good, too. 
2020 Realm Cellars Le Fe ($60)
Smoke taint from 2020's destructive wildfires prevented some Napa winemakers from making their usual cabernets. To avoid this fate, cult cab Realm Cellars harvested estate grapes early to create its first-ever, floral-scented, complex rosé. You have to sign up for membership to access it.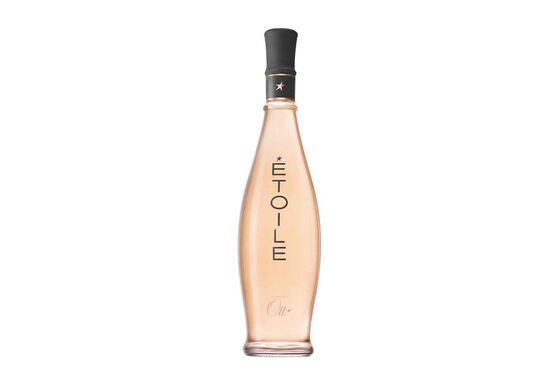 2019 Domaines Ott Etoile ($200) 
One of Provence's star producers debuted this silky, seductive, delicate, and complex pink wine last summer. This is its top cuvée, a blend of the best terroirs from three estates.