Barclays CEO Staley's Total Pay Surges After Share Award
(Bloomberg) -- Barclays Plc increased Chief Executive Officer Jes Staley's total pay by 76% last year after share awards paid out.
The American CEO, who is being investigated by U.K. regulators over his ties to disgraced financier Jeffrey Epstein, received a total of 5.9 million pounds ($7.7 million) last year, according to the bank's annual report. The increase stemmed from a 1.5 million-pound reward from the bank's long-term share plan.
His annual bonus increased by 55% to 1.65 million pounds.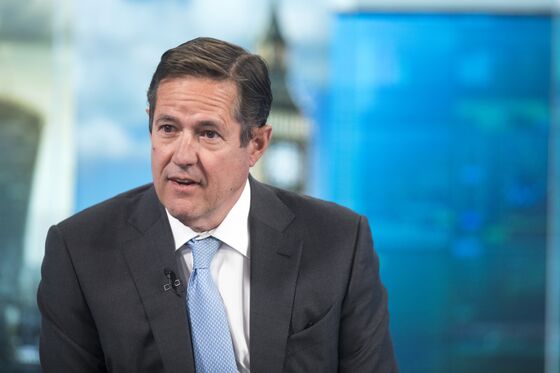 Barclays revealed this week that Staley is under the scrutiny of regulators for the second time since he joined in 2015. British watchdogs are probing how he characterized his relationship with Epstein, the convicted sex offender who died in his prison cell last year.
Barclays has clawed back 500,000 pounds from Staley's 2016 bonus last year after his attempt to unmask a whistle-blower was the subject of a regulatory probe and fine.
A Barclays spokesman said on Thursday's earnings call that "there's always the option to make an adjustment" to Staley's compensation in future, given how pay is deferred for the bank's directors. British banks can claw back bonuses up to 10 years later if they later find bad behavior.
The report also shows that Staley's contractual pension allowance has been cut by 276,000 pounds.
To contact the reporter on this story: Stefania Spezzati in London at sspezzati@bloomberg.net
To contact the editors responsible for this story: Ambereen Choudhury at achoudhury@bloomberg.net, Stefania Spezzati, Marion Dakers