Aston Martin's Free-Fall Sparks Talk Over Brand's Future
Aston Martin Lagonda faces questions about its future after it swung to a loss in the first half, adding to a torrid week when the British luxury-car maker's slashed its sales forecast and its shares tumbled by more than half.
Since listing in October, the manufacturer has struggled to find its footing as a publicly traded company. The challenges, and a share price in free-fall, have prompted speculation about the carmaker raising more funds and becoming a takeover target.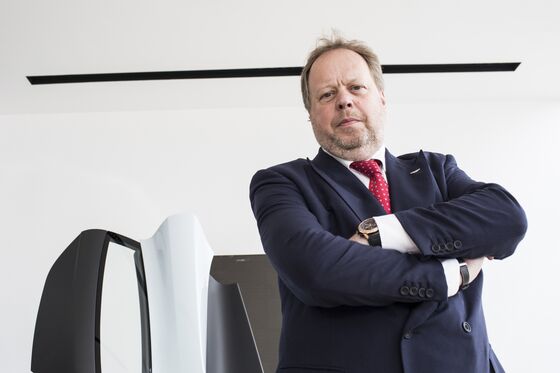 "It's been a tough time for all of us, but we still believe that what we've done is the right thing for the brand," Aston Martin Chief Executive Officer Andy Palmer said Wednesday on a call with reporters.
Last week, Aston Martin cut its outlook on sales to dealers by more than 10%, pushing shares sharply lower. The carmaker reported a first-half adjusted operating loss of 35.2 million pounds ($43 million), compared with a 64.4 million-pound profit last year.
The results compounded the sense of unease. The company cited pressures including higher costs of expansion and lower vehicle pricing, an unusually foreboding issue for an elite brand that charges $250,000 for its vehicles.
Uncertainty over Brexit is also weighing on the carmaker, with the U.K. leaving the European Union without an exit deal becoming the more likely outcome, Palmer said. In such an event, the company will be resilient on dealing with the fallout for supply chains, he said.
"The company is now on a financial knife-edge," Bernstein analyst Max Warburton said in a note. "There's now very, very little room for error or further external pressures, a serious worry given the potential trouble that could come from Brexit."
The challenges have put Aston Martin's market valuation of 1 billion pounds close to converging with its debt level of 723 million pounds. To fix its issues, the company should consider a cut to its medium-term outlook or increase funding with a rights issue of as much as 500 million pounds, Bank of America Merrill Lynch said Tuesday.
The struggles may also see the company be approached by a strategic buyer, such as InvestIndustrial, one of Aston Martin's largest shareholders, the bank said. Daimler AG also holds a small stake.
"If we require some additional financing from sources with which we're familiar, particularly in the debt market to maintain that capacity, then that's what we'll go out and do," Chief Financial Officer Mark Wilson said Wednesday on a call.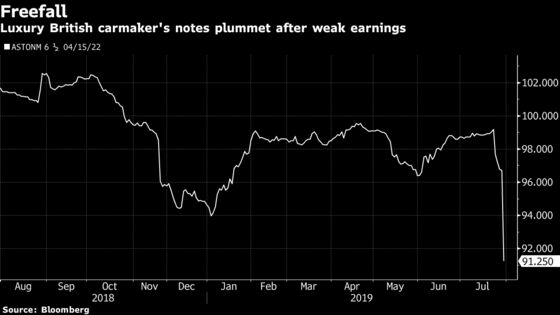 Aston Martin fell 13% to 496 pence at 10:54 a.m. in London trading.
The results are another blow in the carmaker's struggle to convince investors that it can make the transformation from niche player to successful listed company, and deliver on a promise to take on supercar maker Ferrari NV. Aston Martin listed in October at 19 pounds.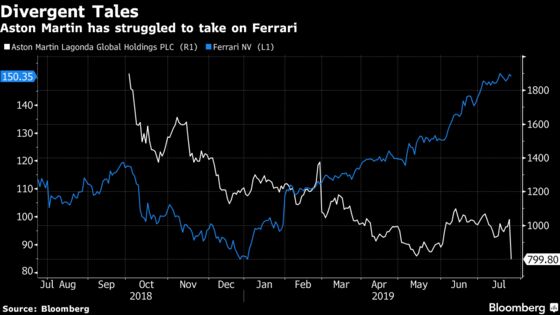 Much of Aston Martin's future will depend on the successful launch of the manufacturer's first SUV model, the DBX, next year. The car will be built at a new plant in St Athan in Wales and is crucial to reach a goal of lifting annual production to 14,000 vehicles by 2023. Last year, sales to dealers amounted to 6,441 cars.
--With assistance from Laura Benitez.
To contact the reporter on this story: Simon Foy in London at sfoy8@bloomberg.net
To contact the editors responsible for this story: Elisabeth Behrmann at ebehrmann1@bloomberg.net, Frank Connelly