Appeal Of Gold Loans Rises Amid NBFC Liquidity Crisis
Disbursements of gold loans doubled over the year-ago period, even as total disbursements contracted by a third.
India's non-bank lenders, many of whom have struggled to raise funds from the markets in recent months, have pulled back on loan growth amid tighter liquidity conditions.
Fresh sanctions across categories like auto, unsecured business loans and property loans fell in the January-March 2019 period, showed recent data put out by Finance Industry Development Council, a self-regulatory organisation for NBFCs.
There was, however, a notable exemption. Disbursements of gold loans doubled over the year-ago period, even as total disbursements contracted by a third.
Industry executives that BloombergQuint spoke to point to increased demand for gold loans for a host of reasons. While the value of gold loans disbursed has partly risen due to higher gold prices, demand has also increased as availability of other forms of NBFC credit has fallen. Non-bank lenders, too, see gold loans as a safer option compared to other unsecured loans.
Gold loans are typically short-term in nature and do not involve asset-liability mismatches. The inherent business model of gold loans is making them more attractive for lenders and borrowers, said Ramesh Varakhedkar, head of commodities and currency at Karvy Commodities.
Lenders are now more comfortable with gold loans as they are secured, with lower tenure and lower risk of default.
Ramesh Varakhedkar, Head - Commodities and Currency, Karvy Commodities
Rising gold prices have further helped the industry with lenders pushing gold loans through targeted marketing, he said.
Simultaneously, demand for gold loans has also risen. Prevailing economic conditions have made these loans more attractive for borrowers as they only need to service interest on gold loans instead of paying regular installments on the principal amount of a loan, said Varakhedkar.
At IIFL Finance, gold loans have seen a stronger pick-up compared to other loan products, said Mayank Sharma, executive vice president of the firm. Higher gold prices have enabled customers to get more value out of the loan, he said, while adding that small and medium enterprises also use gold loans to generate liquidity.
As per Reserve Bank of India regulations, lenders are allowed to give loans of upto 75 percent of the value of the underlying gold. Till 2014, this 'loan-to-value' ratio was set at 60 percent due to fears of rapid growth in the gold loan portfolios of NBFCs. This was, however, raised to 75 percent after growth rates moderated.
Growth now appears to have picked up once again, although there is no indication from the regulator yet to suggest that this growth is excessive.
In the past few quarters, because of the liquidity common people have faced "credit starvation", said Vasudevan Ramaswami, chief operating officer, Muthoot Fincorp. "In such a scenario, gold loans provided very easy credit for the consumers to fulfill their needs." The price of gold has also been increasing, helping customers get larger loans against their gold, he added.
Gold prices hit a record high in Indian rupees at Rs 35,020 per 10 grams on June 25 this year.
According to Ramaswami, other factors have played a role too. The expansion of gold loan companies, shift of gold loans from the informal to the formal sector and a growing acceptance of gold loans have aided growth, he said.
To be sure, for Manappuram Finance and Muthoot Finance ⁠— the two largest gold loan companies in India ⁠— it is business as usual. Growth remains in line with projections despite reduced availability of other NBFC loan products.
The rising acceptance for gold loans is evident even at banks.
Kotak Mahindra Bank is seeing a reasonable increase in gold loans, said V Swaminathan, senior executive vice president, Kotak Mahindra Bank. Weakening sentimental value of keeping gold at home has led to a change in the customer profile for these loans, he added.
Earlier they were customers who resorted to gold loans after exhausting other avenues. Now we are seeing the credit profile of customers constantly improving with nearly three-fourths of our gold loan customers having a credit score greater than 650.
V Swaminathan, Senior Executive Vice President, Kotak Mahindra Bank
WRITTEN BY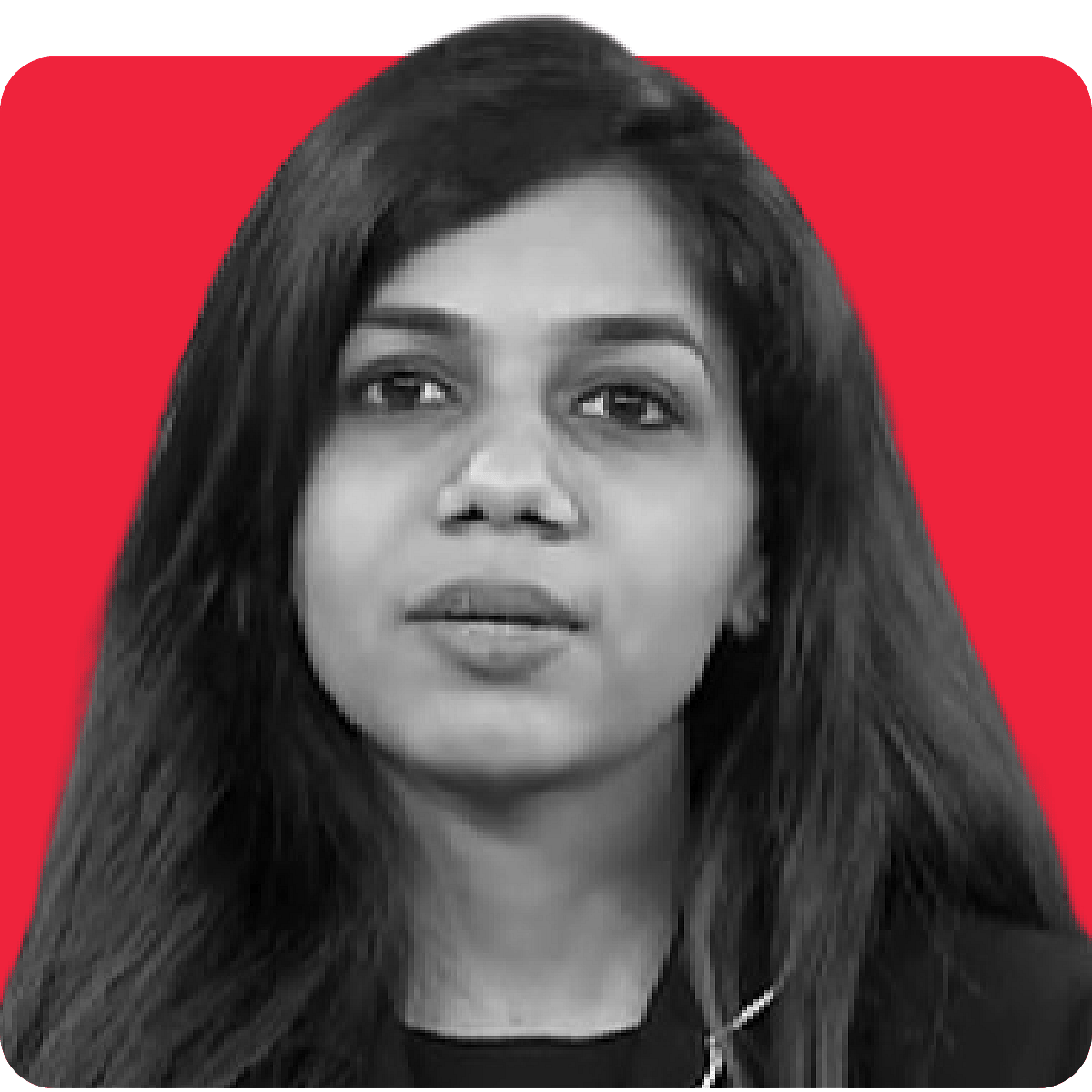 Pallavi is Associate Editor- Economy. She holds an M.Sc...more