AMD Unveils $4 Billion Stock Buyback Plan, First Since 2001
(Bloomberg) -- Advanced Micro Devices Inc. unveiled a $4 billion stock buyback plan, its first repurchase authorization since 2001, underscoring the chipmaker's confidence in the future of its business.
The buyback will be funded by cash from operations, the company said Wednesday in a statement. The program, equal to about 4% of AMD's market value, has no termination date.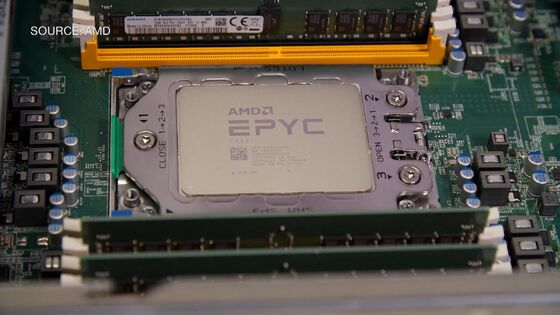 "Our strong financial results and growing cash generation enable us to invest in the business and begin returning capital to our shareholders," Chief Executive Officer Lisa Su said in the statement.
AMD shares rose as much as 3.4% on the announcement, erasing earlier losses. Under Su's tenure the company's market value has surged to more than $90 billion from about $2 billion in 2014, the year she was named CEO. Su has shaken up the computer processor maker, returning it to profitability by delivering new products that are taking market share from Intel Corp.
AMD's stock rose 2.8% at $76.49 at 1:18 p.m. in New York. The shares have declined about 16% this year, following three consecutive years with gains of more than 70%. The company said it repurchased $77 million of stock in its previous buyback plan two decades ago.