Lessons From KKR and Jay-Z Inform Her Vision of Tomorrow's Creators
(Bloomberg Markets) -- Long before Vania Schlogel founded Atwater Capital to invest in digital content creation, she was used to standing out. Growing up in a small town in Idaho, she escaped the cold winters for Los Angeles's Koreatown, where she helped her mother sell homemade kimchi. In her early years in finance, she felt the isolation of being a rare gay woman of color. Later, at KKR & Co., she saw the early promise of buying music rights and, as chief investment officer at Jay-Z's Roc Nation, she helped build the music streaming business Tidal. Today, Atwater Capital, which Schlogel started in Los Angeles in 2017, manages $140 million and has backed businesses including Stockholm-based Epidemic Sound AB and Mare of Easttown producer Wiip. Schlogel, who turns 38 in January, spoke with Bloomberg Markets in October about her career, the leadership lessons she learned from Jay-Z and KKR co-founder George Roberts, and how she's connecting content creators in Europe and the U.S. with partners in South Korea. The interview has been condensed and edited for clarity.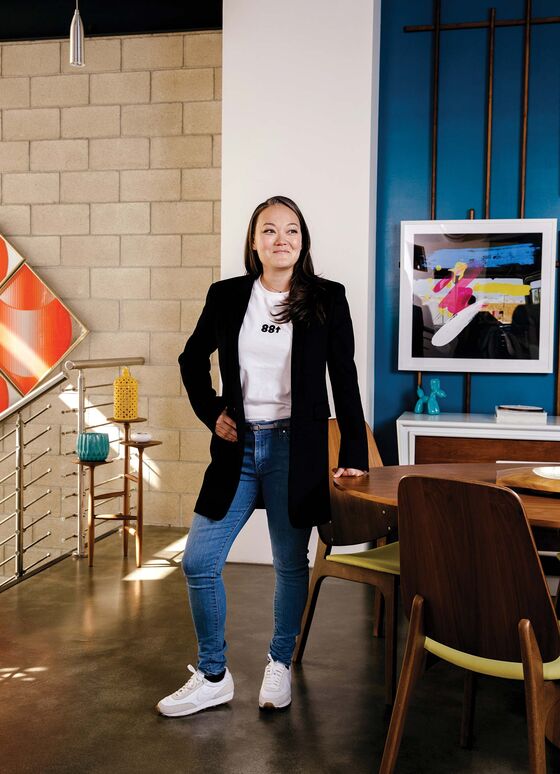 MELISSA KARSH : Looking back, what from your childhood led you to finance?
VANIA SCHLOGEL : Both of my parents were businesspeople, but in different capacities. My mom came from South Korea, unable to speak English when she moved. From when I was 3 years old, I accompanied my mom and my aunt as they made homemade kimchi and sold it door to door.
My father was also a small-business owner. He would design and sell log homes. I had one of those Fisher-Price desks, probably 24 inches tall. He put that next to his desk and allowed me to listen to all his conference calls. Even when he had business associates over for dinner, I was always allowed a front seat.
MK : How did you get into business?
VS : I was always pretty good at math in high school. So when I went to UCLA, I majored in business economics with a minor in accounting.
To get into private equity, oftentimes you make a pit stop in investment banking. I had no idea what investment banking was. I just kind of figured it out along the way. For example, I'll never forget when my boss at Goldman Sachs said, "Here are some numbers. Can you build an LBO [leveraged buyout] model?" I remember having to google what an LBO model was, and then literally watching a YouTube video on what an LBO model was and how to build one, and then staying the weekend to build something that, once you're proficient, it'll probably take a couple of hours.
MK : So you moved to a private equity firm?
VS : I was at Goldman L.A. for two years and Goldman London for about six months when I got the job offer to go to KKR. My first job at KKR was helping to start up the capital markets division. It was such a formative experience because even at a large place when you are tasked with helping start up a division, it feels very entrepreneurial.
But to get better at modeling and understanding private equity, I would do unnecessary things to better understand a company. For example, the private equity associate would have a fully fleshed-out, deep operating model on the companies. I would spend a weekend and rebuild that model cell for cell, and potentially even go through the financial statements of the company to supplement the model. That's completely unnecessary for capital markets work, but I would do that because I was so interested and it was my way of learning. People saw the strong level of interest I had, which is why they allowed me to transition into private equity in six to nine months.
MK : Have you always taught yourself this way?
VS : When I was a kid, for example, my mom bought me a watch at a garage sale. Within 30 minutes of getting home, I had completely torn apart the watch—I was so fascinated by how it worked. By the way, I also cried afterward because I no longer had the watch to wear.
In fact, I still work in a similar fashion—I really need to understand all the inner workings of a company.
MK : How did you like doing private equity deals?
VS : I was very fortunate to be on the deal team for BMG [BMG Rights Management]. Back then, it was just Hartwig Masuch, who is still the CEO, and an idea to create a scaled player in the music content space. The leveraged lending market was shut, and we had to find creative ways to deploy capital. In three and a half years, we acquired 13 music operating companies and catalogs and integrated them and consolidated them. At the time, it was an incredibly innovative transaction for two reasons: the buy-and-build aspect, and for investing in song rights. Now there are lots of funds doing it; in 2008, 2009 we were the only ones. It was very daring at the time to invest in song rights.
MK : And then you went to Roc Nation?
VS : I got an unexpected cold call one day from the folks at Roc Nation, and they said that they had asked around for investors who understood the content space. I had moved from London to Silicon Valley to work on KKR growth. That precipitated a move to joining as Roc Nation's chief investment officer and taking Tidal, which at the time was a very small Norwegian music streaming company, private.
MK : What was it like to work for Jay-Z?
VS : The entire vision of Tidal wouldn't have been possible were it not for someone as respected and well-known and successful as Jay-Z. We essentially transformed what Tidal was—at the time, it was a pretty subscale streaming platform. There was a lot of upgrading of content, supplementing it with all these different innovative forms of content.
I always found him to be incredibly wise in how he perceived human interactions. He's very calm. He'll come into a room and oftentimes listen first. That is a strong sign of leadership. That's a very interesting thing to take away as an executive in terms of what I can do and how I can make people feel seen.
MK : How did he compare with the people you knew in finance?
VS : It's a different environment, for sure. George Roberts is one of my mentors, and I do notice similarities. For example, George is incredibly soft-spoken and wise. He is a complete gentleman, and he listens first. It doesn't mean that he's not decisive and opinionated and all those things that one would expect in a leader. From what I've seen, the hallmark of true leadership is listening first and weighing different opinions and potential outcomes before making a decision.
MK : How did this lead to your current endeavor?
VS : I realized that I wanted to continue doing this with multiple companies. That's why I launched Atwater Capital in 2017. We only invest in media and entertainment.
We invest in content that fuels the online creator community or digital distribution of content. We like digital distributors underpinned by a subscription revenue model. It's relatively acyclical, and there's visibility into future revenue. The third pillar is being partnership capital. In its most simple form it means being a delight to work with. It's a more fun way of living and a more fun way of conducting business. That informs not only how we interact with our LPs [limited partners] and management teams, but also our advisers, our own team members, and other stakeholders. In all cases, we want to act as partners. That's our ethos and what helps drive commercial outcomes for us.
MK : Can you describe your LPs?
VS : One common theme we saw as we invested in U.S.- and European-based [companies] is that they needed access to Asia. That's one of the reasons in early 2018 that we opened up a secondary office in Seoul. As we got closer to the larger media players there, understanding their strategic needs and what they're looking for in terms of a U.S. or European partner, some of the largest media and technology groups in Korea became our LPs.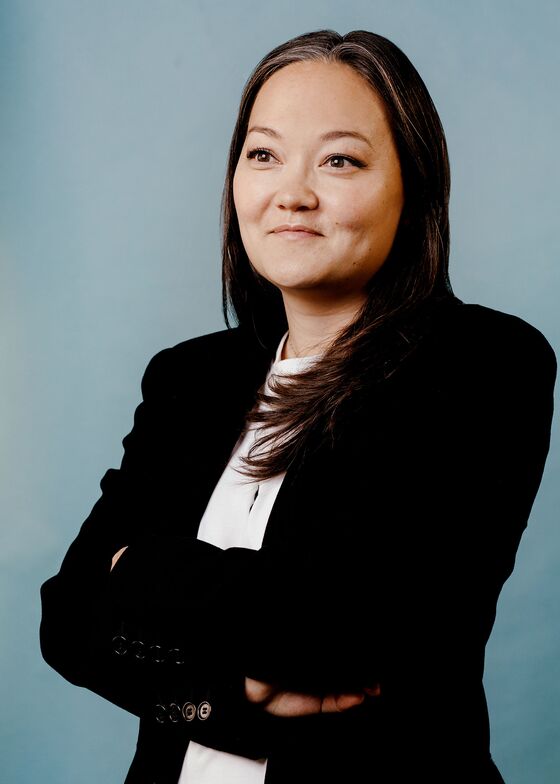 MK : Within media and entertainment, where are you seeing opportunities?
VS : As digital consumption of content proliferates, the content that feeds that pipeline is proliferating.
Epidemic Sound has been one of our most successful investments. It allows online creators to go onto its website and click on a song, and then have the musical background they need for their online content. Wiip is another great example. They ­produced Mare of Easttown, starring Kate Winslet, which just won four Emmys. They produced Dickinson for Apple TV+, which won Apple a Peabody Award. They have new shows coming out which I think will continue to define the franchises for other streaming platforms.
We used to invest in content projects themselves. We've evolved to back more of the creators of content. So we've invested in a lot of Free Association development projects. The first one that just got picked up is Pussy Island, Zoë Kravitz's directorial debut. Side note: That's awesome, because there are so few women of color directing films in Hollywood.
MK : You mentioned the importance of backing women, and especially women of color, in this world. How has your own experience been in finance in that respect?
VS : My experience being gay and a woman and a person of color in finance was very difficult in my earlier years. If you are in the room where you are the only person like that, that can be very isolating. I hope companies recognize that and provision for that emotional space—if there's a lack of diversity it can be incredibly lonely and isolating.
The onus isn't on executives of color—or who are LGBT or nonbinary or whatever—to stick it out. The onus is on their employers and companies to evolve their cultures, and to make people feel celebrated and that diversity is actually a good thing. And every study tells us that commercially it is a good thing.
Karsh reports on private equity for Bloomberg News in New York.