Adani Goes Green in Coal Country for First Australian Project
Adani Enterprises is nearing completion of a solar power farm in the Bowen Basin in Queensland.
(Bloomberg) -- Adani Enterprises Ltd., best known in Australia for its stalled Carmichael coal project, is nearing completion of a solar power farm in the Bowen Basin in Queensland, a region closely associated with coal mining.
Commissioning of the first phase of the Rugby Run solar project will begin in December and power will be delivered from early next year, Adani Renewables Australia Chief Executive Officer Jennifer Purdie said in a phone interview Thursday. The project will cost about A$100 million ($71 million) and utility Alinta Energy Pty will take 80 percent of the electricity output, while the balance will be sold into the spot market, she said.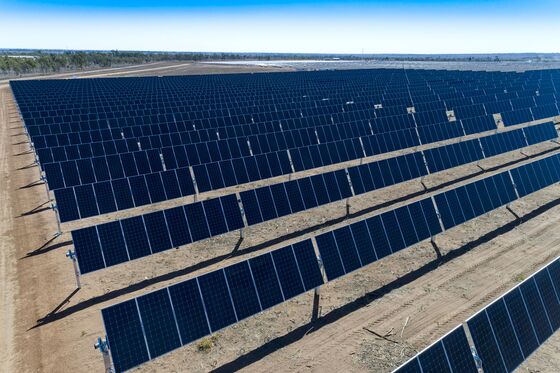 Adani is expanding its renewable footprint in Australia with a separate solar farm in the nation's south and ambitions for future wind, battery and pump storage projects, as it continues to seek financing for its large Carmichael thermal coal mine in Queensland. Rugby Run, which has initial an capacity of 65 megawatts, is located near Moranbah, a small town built almost 50 years ago to house employees working at nearby mines.
Investment in Australia's large-scale solar sector has boomed since 2017 as companies rushed to ensure they had enough renewable energy supply to meet 2020 obligations set out by the government, according to Leonard Quong, an associate with Bloomberg NEF in Sydney. More than A$3.4 billion has been spent on projects the past two years, he said.
Rugby Run, Adani's first renewable project in Australia, has the capacity to be expanded to 170 megawatts, which will be dictated by customer demand, said Purdie. The company also started offtake talks for power from its proposed solar farm in Whyalla in South Australia, she said.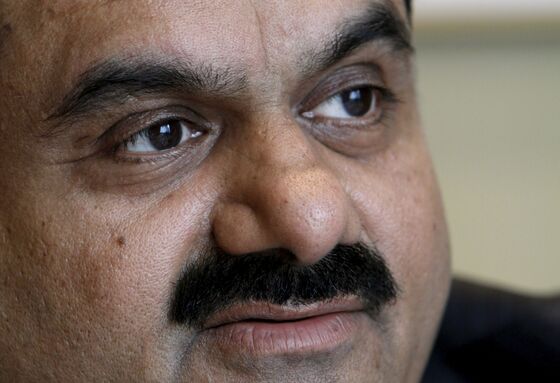 Gujarat, India-based Adani, which is backed by billionaire Gautam Adani, earlier this year pushed back a 2020 target to start the proposed Carmichael mine, whose price tag had once spiraled to A$16.5 billion, after missing a deadline to obtain up to A$3 billion of funds, Bloomberg reported in March. Funding troubles have been compounded as major financiers in Australia and China have excluded themselves from participating in the development.
To contact the reporter on this story: Ben Sharples in Hong Kong at bsharples@bloomberg.net
To contact the editors responsible for this story: Ramsey Al-Rikabi at ralrikabi@bloomberg.net, Aaron Clark, Rebecca Keenan