Crypto Bull Tom Lee Owns Up After Bitcoin Prediction Goes Awry
Crypto Bull Tom Lee Owns Up After Bitcoin Prediction Goes Awry
(Bloomberg) -- It's pretty difficult to accurately predict what the price of just about anything is going to do in a week's time, let alone a in month or a year. It's also tough to admit you're wrong. One researcher may deserve some credit for owning up after his latest Bitcoin forecast failed to pan out.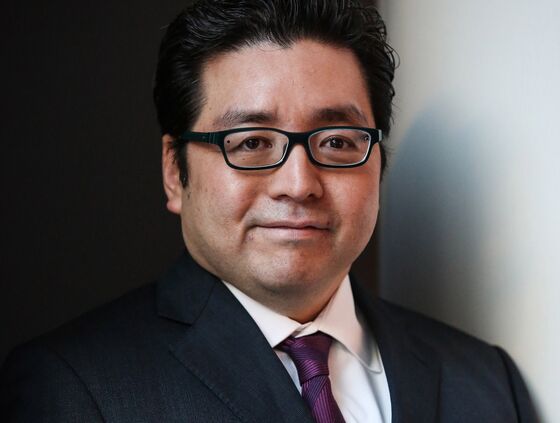 Thomas Lee, head of research at Fundstrat Global Advisors, predicted on May 7 that Bitcoin would rally during Consensus, the cryptocurrency conference this week that drew thousands of enthusiasts (and some Lamborghinis) to a packed hotel in Midtown Manhattan.
Bitcoin didn't rally. In fact, cryptocurrencies slumped about 10 percent during the past week, Lee admitted in a report to clients Friday.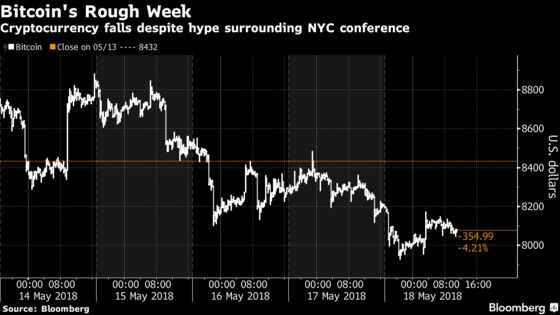 "Given conferences like Consensus are chances for the community to gather in a centralized place and meet constituents new to the community (growth in attendance), it seems natural that the combination of 'sanity check' (all is OK and progress is happening) plus 'new interest' (incremental attendance) should strengthen the crypto-community's conviction," he wrote. "And coupled with growth in incremental constituents, should have aided crypto-currency prices."
So what went wrong? Lee said the crypto industry still needs more clarity from regulators like the U.S. Securities and Exchange Commission, as well as increased adoption by traditional companies.
"Crypto still faces significant internal resistance and hurdles within traditional financial institutions," Lee said. "But it is encouraging, nonetheless, that a large share of incremental attendance are financial institutions."
Fundstrat still expects Bitcoin to be worth $25,000 by the end of this year.
--With assistance from Andrea Tan and Blake Schmidt.
To contact the reporter on this story: Lily Katz in New York at lkatz31@bloomberg.net
To contact the editors responsible for this story: Catherine Larkin at clarkin4@bloomberg.net, ;Jeremy Herron at jherron8@bloomberg.net, Dave Liedtka, Andrew Dunn
Get Your
Daily Newsletter
Get market moving news, top news & compelling perspectives
---