Auto Expo 2018: The Concepts That Stood Out On Day 1
Maruti Suzuki's new design ideology and Renault's sleek electric coupe among the highlights of Auto Expo on day 1.
The biennial Delhi Auto Expo kicked off today with a bunch of automakers showcasing what they had in store for the coming years. Clearly, all the hype was around electric vehicles and hybrid technologies that charted what mobility may be like in the future.
India's largest carmaker Maruti Suzuki Ltd. showed the Future-S a compact SUV which has been designed completely in-house. The car is a break away from convention design, "never attempted on a vehicle of this size," Kenichi Ayukawa, Chief Executive Officer of the company said at the event according to Bloomberg.
Maruti Suzuki also brought home the e-Survivor, its first attempt at an electric vehicle. The futuristic looking off-roader, expected to hit the roads by 2020, will be its first four wheel drive vehicle since it launched the iconic Gypsy back in 1983.
But there was only one showstopper and it came from French automaker Renault. The swanky Trezor Concept, that looks like something Bruce Wayne would drive, is powered by the same electric motor that is used in Renault's Formula E cars, the company said.
The company is currently evaluating the possibility of manufacturing the electric vehicle concept in India, said Sumit Swahney, managing director and chief executive officer of the company at the event, adding that they are currently waiting for clarity on the electric vehicles policy.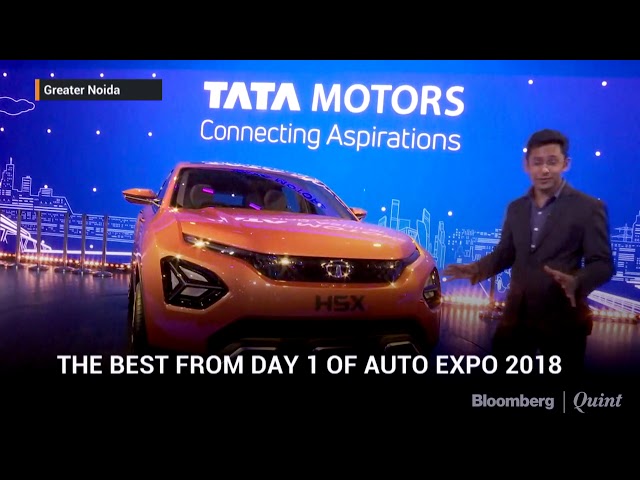 Read all the updates from day 1 here.