Cyrus Mistry Says Tata Sons Is Building For The Next 150 Years
In a rare interview Cyrus Mistry talks about how the Tata Group is gearing up for the future
In an interview to the Tata group's own website tata.com today, Cyrus Mistry, chairman of Tata Sons and the Tata Group spoke about the multiple challenges facing Tata companies, the strategies they are adopting to charter their growth, the essentials of technology, innovation, customer centricity and corporate governance.
When I assumed office as the group chairman, I was acutely aware of a few things. I knew I was not leading a single company, but was at the helm of a unique institution with a rich and glorious history. I was very conscious that we had a powerful foundation that had been nurtured over the last fifteen decades, and we now needed to build the capabilities that would allow us to succeed for the next 150 years.
Cyrus Mistry, Chairman, Tata Group
Mistry pointed out that the group has invested Rs 4,15,000 crore ($79 billion) in capital expenditure over the last decade and the investment over the last three years alone has been in excess of Rs 1,70,000 crore ($28 billion).
While lauding the achievements of group companies, Mistry said that even if the top three global Tata companies — TCS, JLR and Tata Steel Europe — are taken out, the remaining portfolio would still rank the group as the second-largest business group in India. Mistry emphasized that it is not necessary for all the companies to be global leaders, but they should aspire to be leaders in the markets they define for themselves.
Achievements aside, Mistry also addressed the issue of increasing debt on the books of group companies. He stated that over the last three years, the gross debt across the group had increased by about 2 percent per annum in U.S. dollar terms, while cash and equivalents have grown at over 10 percent, leading to a reduction of 3.3 percent in net debt in the same period. This excluded financial services businesses, where debt is integral to the product offering and, hence, their model is different from other businesses. Mistry said in the interview that "As of March 2016, the group had a net debt of about $24.5 billion. Capital expenditure has on average been $9 billion in each of the last three years. In financial year 2016, cash from operations reached $9 billion a year and exceeded the capex."
At the group level, therefore, the aggregate debt is not something I feel concerned about. In fact, such aggregations at the group level could mislead, as the companies which have high cash generation, capex and debt are not all necessarily the same, and resources of different companies are not fungible with one another, as they are distinct legal entities with different shareholders. Of course, for a more meaningful discussion, these numbers would require to be viewed at each company's level.
Cyrus Mistry, Chairman, Tata Group
Serious Structural Challenges?
Mistry admitted that several Tata group companies were facing challenging situations and required "hard decisions on pruning the portfolio". He said there were no shortcuts nor would he "undermine the moral contract"with group employees.

As a result, I have chosen active transformation rather than revolution as our guiding policy. My approach is to ensure that we have a deeper understanding of the structural drivers for every stressed business and our presence in that context. We would then evaluate the leadership, strategy and operations of each business before we take any decision to exit.
Cyrus Mistry, Chairman, Tata Group
When asked about the business environment, Mistry responded by focusing on "the rapid pace at which technology is moving — be it in digital, material sciences or biosciences" and emphasised the need for appropriate investments.
We are incubating three companies in the digital space at this point in time. Tata CLiQ, our e-commerce platform, is an omni-channel marketplace with curated products that deliver value to our customers. It is quite a unique positioning we have chosen. We also have Tata iQ, our big data play, which effectively uses data analytics to connect the dots with respect to our many consumers so as to ensure we have a more holistic picture of their needs. And finally, with Tata Digital Health, we are creating a platform where we are experimenting with different business models to build the de facto platform for healthcare in India.
Cyrus Mistry, Chairman, Tata Group
He also highlighted the creation of a Chief Technology Officer position at the group and said "Across group companies, we recently crossed the milestone of 7,000 patent applications, and the number of patents secured each year by the top five Tata companies has tripled in the last three years."
Mistry said the Tata Group's new governance guidelines have been adopted by all the group companies.
A 'board effectiveness framework', comprising the six aspects required for the effective functioning of boards — composition, evaluation, learning and development, remuneration, succession, and process management — has also been put in place. Building on our tradition of governance and accountability, in each of these aspects we have tried to go beyond the letter of the law, by marrying current and emerging global practices with the values of the group.
Cyrus Mistry, Chairman, Tata Group
Responding to speculation regarding Tata Sons' shift in focus from the international to domestic market, Mistry said that the group's international revenues are close to 70 percent of the composite turnover. He elaborated that the majority of the group's capital expenditure in the last three years has been in international geographies. Commenting on the India growth story, Mistry said that India is particularly well placed, when compared with several other markets, in terms of growth prospects in multiple sectors and the group must make full use of the opportunities available in India.
When asked how he unwinds Mistry briefly touched upon his personal life.
I am a voracious reader; I enjoy reading a lot of non-fiction. I used to play golf on weekends but I haven't stepped on a golf course in the last five years or so. I could probably say I'm doing a bad job of keeping a healthy work-life balance!
The most important thing for me, apart from work, is my family. My wife, Rohiqa, happens to be my best friend and we will be celebrating our 25th wedding anniversary next year. The words in Mr Gopalakrishnan's book ring true: everybody needs a Clementine mirror. Rohiqa does not hesitate to disagree with me or tell me when I'm doing something wrong.
I have two teenage sons. Looking at life through their eyes and trying to understand what is happening in their generation is interesting. The two of them are students — one in school and the other in university — and I grab every chance to chat and catch up with them. I also have two dogs who give me a lot of unconditional love. It is something I cherish and look forward to when I go back home!
Cyrus Mistry, Chairman, Tata Group
WRITTEN BY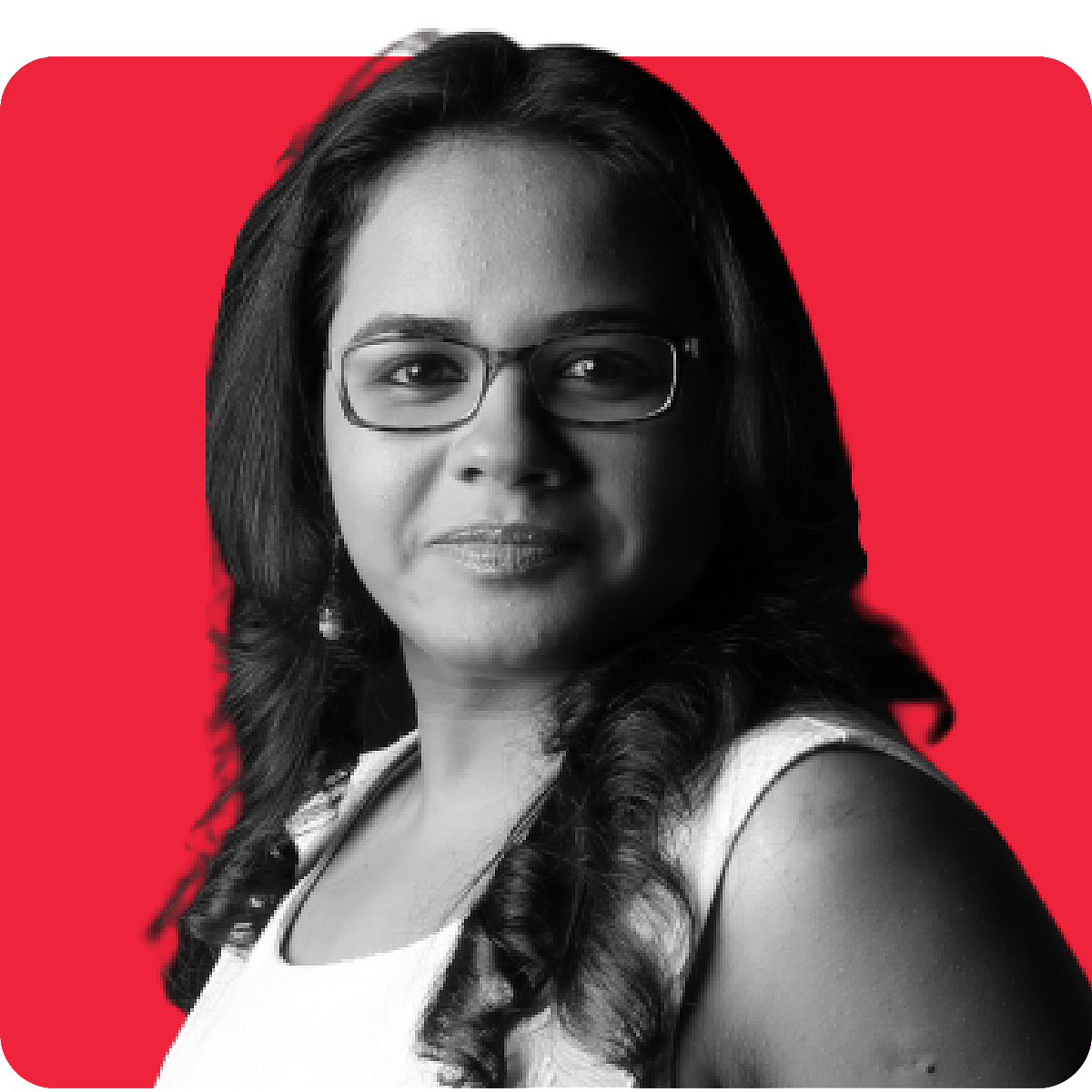 Payaswini Upadhyay is Editor - Law & Policy- at BQ Prim...more