'Tinder of Transport' BlablaCar Asks Investors to Join Ride
(Bloomberg) -- Hitching a long-distance ride with a stranger may not be for everyone, but France's BlablaCar is betting investors will want a piece of the business when it goes public.
With its app linking car owners and riders heading in the same direction, Europe's biggest carpooling company boasts about 89 million subscribers in 22 countries. For BlablaCar's co-founder and chief executive officer, Nicolas Brusson, charting its future includes taking it public.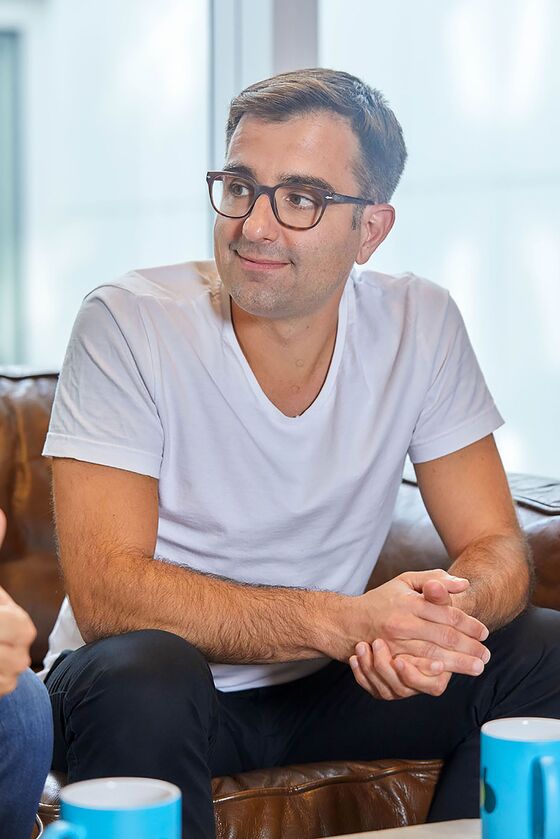 "The goal at some point is most likely to go public," Brusson, in jeans and black Ferragamo sneakers, said in an interview at the company's central Paris headquarters. "The way I see it, we're happy to be private for another couple of years. For now we are building a sustainable, growing business."
Concerns over climate change and higher transport costs, as well as government incentives for shared commutes are fueling car-sharing. On Feb. 6, BlablaCar said revenue last year jumped 71% as it added 17 million new subscribers. About 21 million passengers traveled on its service in the fourth quarter, a 38% increase over the year-ago period.
"Carpooling is the Tinder of transport," said Guillaume Crunelle who follows Europe's transport sector for consulting firm Deloitte. "It's a business that's still at the starting line. Mentalities are changing quickly, driven by climate, and carpooling is one of the businesses that's gaining."
Not surprisingly, Russia's Vostok New Ventures Ltd., which owns about 8.7% of BlablaCar, on Wednesday raised its valuation of the company to $1.82 billion, a more than 40% increase from a year ago.
Still, given the experience of the likes of ride-sharing company Uber Technologies Inc., which tumbled in its stock market debut, it may be a couple of years before BlablaCar comes to market. Companies don't want to subject themselves in their early growth stages to the short-term interests of transient shareholders.
Created in 2006, BlablaCar is touted as a French success story. Although the company claims its undisclosed 2018 profit shows it can make money, it posted a loss last year on investments to broaden its footprint in countries such as Brazil, Russia, Turkey and India. BlablaCar is in a "growth" phase, Brusson said.
While its French business has taken off, growing competition and monetizing rides in emerging markets remain challenges.
"BlablaCar is very profitable in France, they've digitalized hitch-hiking," said Jean-Marc Bally, a venture investor at Aster Capital Partners, who injected about 1 million euros in October in a BlablaCar rival called Karos.
In France, BlablaCar's main market, the company made out like a bandit in December and January as the country went through its longest public transport strike. Also, French President Emmanuel Macron's transport law, enforced last month, is pushing local governments to subsidize carpooling for work-home commutes.
The challenge now is to turn a profit in other markets. Getting people to pay for a seat doesn't happen easily in expanding markets like Brazil, Russia and Mexico because of cultural and technical reasons, said Brusson. The CEO, who worked in Silicon Valley in the early 2000s and finds the U.S. very appealing, has nothing planned for that market.
For Vostok, which backed BlablaCar's Russia expansion, the tipping point will come when the majority of the company's markets make money, which might be in the next two or three years, partner Maxim Loginov said in an interview.
Acquiring a critical mass of clients with costly marketing is the tough part, said Deloitte's Crunelle, adding that once that's done it's easy to rake in a profit. Philippe Botteri at venture capital firm Accel, which has a stake in BlablaCar, said the company's profit potential is in the "early stages."
Still, while BlablaCar currently commands a comfortable lead in the carpooling market, that might not last. Competition may become fiercer and could weigh on its valuation.
Already, three competitors are breathing down its neck, each targeting one of its three businesses: BlablaCar, or sharing a seat in someone's car for a long-distance journey; BlablaBus, a bus seat platform ; and BlablaLines, a work-home commuter ride.
At the height of the French strike, Germany's FlixBus -- which competes with BlablaBus -- brought forward the launch of its new service in France by several weeks, and offered it for free. Small and nimble challenger Karos pushed hard to get a piece of the carpool commuting pie as metros ground to a halt. Another potential rival is the Alphabet Inc.-backed Israeli unicorn Waze Inc.

"Waze is massive. It's Google! Tell me who wouldn't be concerned if Google was looking at your sector!" said Frederic Mazzella, the BlablaCar co-founder and president who's the driving force behind the company's newest offering, BlablaLines.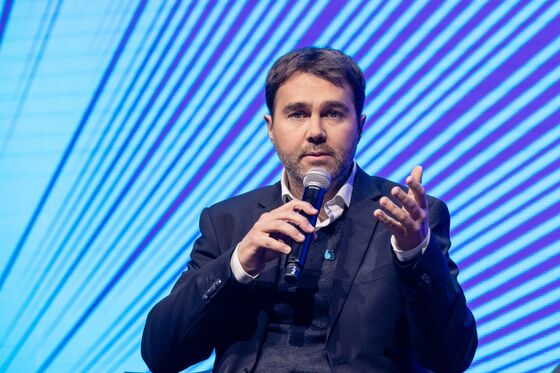 Waze, a car-navigation app, has 14 million active users every month in France, a country of about 35 million drivers, said its Europe Middle East Africa chief, Thomas Guignard. The service is free and funded by ads for gas stations, McDonald's and other car-accessible places. It won't be long before the company starts a French carpooling business, said Guignard.
"The French environment is promising," he said, adding that his Paris team of 25 people wants to monitor the evolution of the commuter carpooling market.
Competition aside, BlablaCar faces the limits of the business itself. Fears of abuse -- with ride-sharing companies like Uber dealing with sexual assault cases and China's Didi contending with the murder of two passengers -- may keep some people away from such services.
"There is a good potential for expansion, but it will reach a ceiling," said Remi Cornubert, an analyst at Advancy who co-authored a report on mobility for the think-tank Institut Montaigne.
To contact the reporter on this story: Helene Fouquet in Paris at hfouquet1@bloomberg.net
To contact the editors responsible for this story: Giles Turner at gturner35@bloomberg.net, Vidya Root