Budget 2023: Key Numbers Investors Will Watch — In Charts
The key figures for investors to look out for, include the targeted fiscal deficit, capex and gross government borrowings.
Finance Minister Nirmala Sitharaman will on Feb. 1 present the last full budget of this government before the general election in 2024. It comes at a time when the government is trying to balance supporting the economy amid global headwinds and its path to fiscal consolidation.
The key things for investors to look out for include the government's commitment to the medium-term fiscal-consolidation path, weighing spending priorities on capex, manufacturing incentives, subsidies and welfare, and the supply of government bonds that the market may be able to absorb, stated a research note by Goldman Sachs on Jan. 10.
Fiscal Deficit: In Search Of Consolidation
Fiscal deficit rose from 3.8% of the gross domestic product in FY20 to 9.5% in FY21. The target for FY22 was pegged at 6.9% and is projected to ease to 6.4% of the GDP for the ongoing fiscal.
"Despite challenges, we expect the fiscal deficit to fall in line with the glide path to 5.8% of GDP in FY24 from a budgeted 6.4% in FY23," stated a research note by Pranjul Bhandari, chief economist at HSBC.
The current expenditure bill could fall by 1% of the GDP, led by lower fertiliser, food and other expenditure, more than offsetting lower tax revenues, Bhandari said.
Gross Borrowings: To Remain Elevated?
The central government has planned gross and net borrowings through dated securities of about Rs 14.95 lakh crore and Rs 11.09 lakh crore respectively in the budget estimate of 2022-23.
Despite the fall in the fiscal deficit, gross market borrowing by the government will likely rise to around Rs 15.9 lakh crore, led by a large repayments bill, according to Bhandari.
Tighter liquidity could lead to open-market-operation or OMO purchases by the RBI later in the year, she said.
Capex: Government Thrust To Continue
Capital expenditure, as a share of total budget spending, is estimated to have risen to 19% in the current fiscal, the highest since 2004-05.
India plans to use government capital spending to sustain strong economic growth, Finance Minister Nirmala Sitharaman had said in an interview to Reuters in November.
"We would continue to push capital expenditure, and that I'm saying even as I'm preparing for the next budget," Sitharaman had said at the conference.
Divestment Receipts
The disinvestment estimates for the current fiscal have been estimated at Rs 65,000 lakh crore in the budget estimate of 2022-23.
"We pencil in divestment receipts of Rs 35,000 crore in FY2023," Suvodeep Rakshit, senior economist at Kotak Institutional Equities. For FY24, Rakshit factors in divestments of Rs 50,000 crore with the option of LIC, SUUTI holdings, SCI, etc. remaining on the cards though outright privatisation prior to general elections will be difficult, he cautioned.
Subsidies: Still Too High
Expenditure on subsidies like food, fertilisers and petroleum is the government's largest revenue expense after interest payments. Together, the government has budgeted to spend an estimated Rs 3.2 lakh crore on these items in this fiscal—still about 40% higher than in FY20, but 26.6% lower than last fiscal.
During the year, the government had to step up commitments towards providing free food grains. It has also increased the amount of fertiliser subsidy amid rising prices.
In December, the government discontinued the free food programme and decided to provide free food grains under the existing public distribution system, rolling it out from Jan. 1.
The integrated scheme is expected to lead to a lower outgo on food subsidies and help bring down the fiscal deficit.
Nominal GDP Growth Vs. Gross Tax Revenue Growth
Demands for a populist budget may not be met, given moderation in tax revenue growth on the back of lower GDP growth, Rakshit said. High committed expenditure, inflation above target, borrowing remaining much higher than pre-Covid levels, and stated priority toward capital expenditure, along with the commitment to fiscal consolidation path would further limit the chances of a populist budget, according to Rakshit.
WRITTEN BY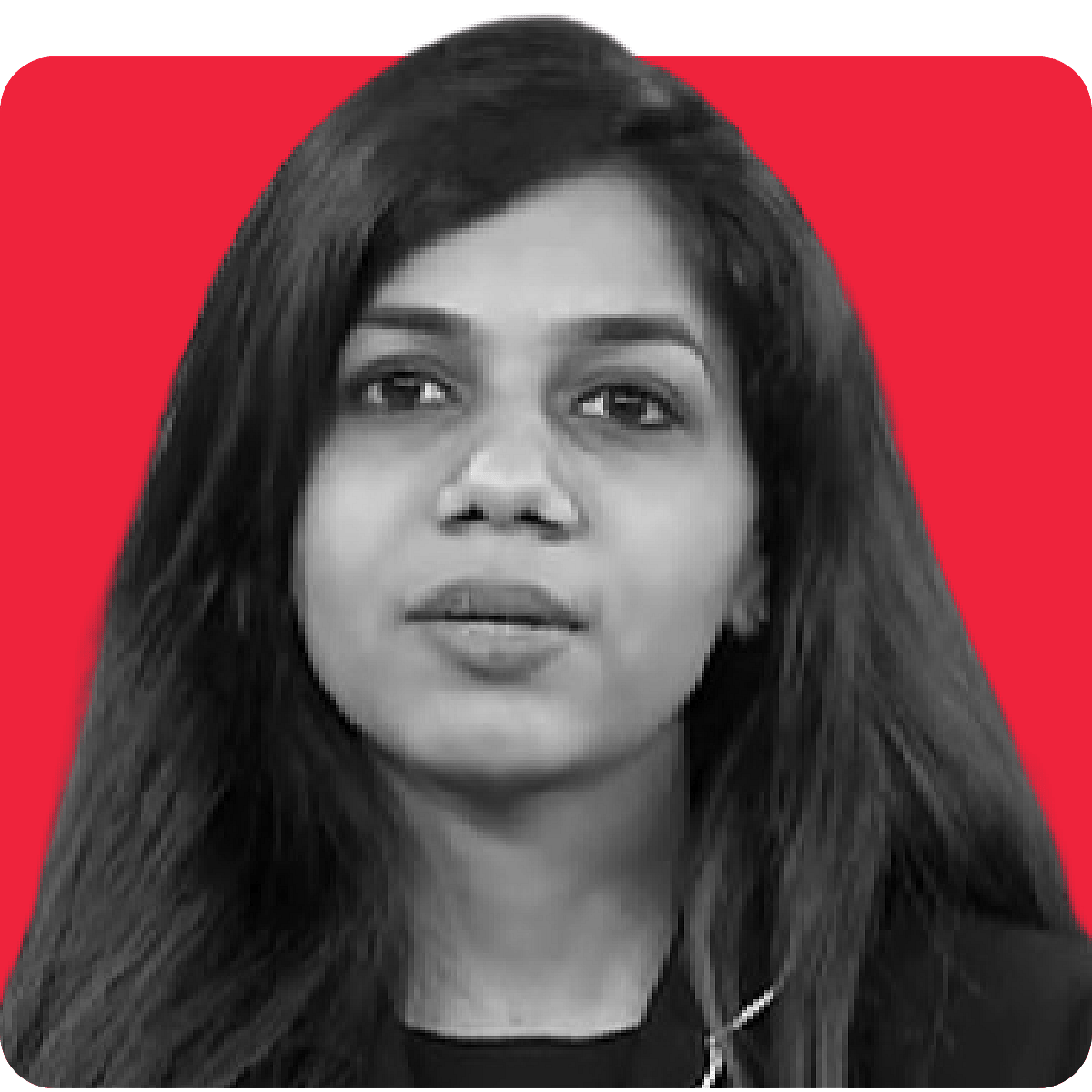 Pallavi is Associate Editor- Economy. She holds an M.Sc...more