Budget 2023: Big Spends To Take A Back Seat As Fiscal Consolidation Takes Over, Says Economists
India will need to sustain domestic demand and cushion the likely slowdown while holding onto capex and fiscal consolidation.
Ahead of India's 2023 budget, the new year begins on an uncertain note. Uncertainties range from the impact of an impending global recession to lower growth projections for India, a possible easing of monetary tightening across central banks, and possibly another Covid-wave as seen in China.
India needs to sustain domestic demand and cushion the likely slowdown while holding on to the central government's agenda of fiscal consolidation.
Pursuing fiscal consolidation when the economy demands support will be a tough balancing act for the government this year, says Dipti Deshpande, Principal Economist at CRISIL Ltd., who sums up the challenges ahead this year.
The Big Spends of FY23
According to Rajani Sinha, chief economist at Care Edge, the subsidies we saw shooting up this year—fuel, food, and fertilizers—are likely to go down next year because the government may not need to continue with the same kind of support.
She notes that a lot of the previous supply bottlenecks have adjusted to the newer realities. Food subsidies will be more measured in the next fiscal in light of better domestic demand and the unorganised sector getting reabsorbed post-pandemic. Similarly, she observes that the prices of natural gas and commodities have cooled from the initial shock of the Ukraine war.
"Fiscal consolidation is not a bad word and neither is subsidy. They can manage both, if leakages are curtailed through initiatives like direct benefit transfer. Added to this, we have already seen that some subsidies can have a sunset date," states N R Bhanumurhty, Vice Chancellor at BR Ambedkar School of Economics.
Alluding to the end of the Pradhan Mantri Garib Kalyan Anna Yojana scheme, which was not renewed after its seventh phase in December 2022, he added that the grain offtake in PMGKAY was limited last year, leading to further savings.
This, paired with the cessation of the free five-kilogram food subsidy, is likely to chalk up government savings. Since its inception in April 2020, the scheme has cost the government a total of Rs. 3.91 lakh crore over the last three years, with the last extension's expected outlay at Rs 44,762 crore.
Budget Focus 2023 
The economists BQ Prime spoke to agreed that the challenge this year would be staying the course of fiscal consolidation at a time when tax revenue collections may be slower and the capex push must not be derailed.
Announced in the budget speech of 2021, India is taking a measured course of fiscal consolidation to reach the glide path target of less than 4.5% of the GDP by FY26. In FY22, the government reached a fiscal deficit of 6.9% of the GDP, slightly off its budgetary target of 6.8%. The target for FY23 is 6.4% of the GDP, which the government is likely to achieve as per the latest Controller and Auditor General data.
"It's important to understand the fiscal deficit in relation to the FY26 target. Straying from the path of fiscal consolidation will make it that much more difficult in the terminal years, putting more pressure on the growth and capex cycles then," Deshpande noted.
Global slowdown
In December, global credit rating agency S&P Global pegged India's growth forecast at 6% for 2023, adding that its forecast has been lowered by 0.5% for the next two fiscal years.
This comes amid recession fears that are expected to adversely impact a third of the world economy. The IMF cut its global economic growth outlook for 2023, and its Managing Director, Kristalina Georgieva, told CBS that 2023 will be "tougher" than last year as the US, EU, and China see their economies slow.
Sinha notes that the growth slowdown will hurt India's external sector, and support will be needed to cushion vulnerable sections of the economy, including the rural segment, lower-income households, and exporters, making a capex push all the more necessary.
"The government will have to keep relying on capex to pull up the economy," states Sinha. "The government has been doing this post-pandemic, and it will have to continue doing that as private sector participation is not picking up as fast as expected."
Deshpande, too, doesn't see FY24 as the year of a big return on private spending and rather sees government spending taking the lead. "It would be interesting to see what they (the government) do to facilitate more private sector spending from a policy and regulatory lens," she added.
This is also corroborated by the finance minister's call to industry to optimally utilise 'India's Amritkal' and step up private investment. States and their development agenda also play a role in capex, necessitating their allocation towards capex.
"There is a need for the continuation and scaling up of the allocation of capex to states," says Bhanumurthy. "This will help states, as they will be in a better position to spend." In the last budget, states received 50-year interest-free loans for a cumulative allocation of Rs 1 lakh crore. This was up from Rs 15,000 crore and Rs 10,000 crore in previous budgets.
"The achievements under the disinvestment and asset sale policies will also be under more heat as revenues might be lower in the next year. The government will need to scale up and focus on asset sales too," Bhanumurthy added.
Among other items of budgetary focus is a medium-term roadmap for tariffs. Vidya Mahambare, an economics professor at the Great Lakes Institute of Management, told BQ Prime that she hoped there was no increase in import tariffs.
"I hope we don't see any increase in import tariffs; rather, they should reverse the existing ones as it hurts us globally. It affects imported input prices on raw materials, which was something we saw in previous budgets."
Supporting the same, Bhanumurthy agrees the tariff measures have been reactive this year and the government should lay down a medium-term roadmap for the same.
Mahambare also called for targeted job creation and ease of doing business to continue in the budget this year.
"We don't have official data on job creation due to initiatives like the PLI Scheme and Make in India. "An idea of net (new) job creation is important." She further added that direct sector-wise incentives may merely change industry structure but not create new jobs, making them a short-term measure that the government should be wary of.
She also explained that sustainability measures and environmental clearances need to be streamlined in a way so that the gains that have been achieved in ease of doing business are not at odds in an environmental clearance logjam, disincentivising industry.
Support for employment generation also becomes crucial in the scenario of a growth slowdown. Sinha noted that domestic demand should be supported as exports and other external sectors, particularly labour-intensive sectors, will be hit.
Spending on social infrastructure has long-term, albeit slower, gains, says Sinha, who hopes the allocation to education and health will increase as it did in the previous budget.
"For sustainable long-term growth, spending on health, education, and skilling is required for the economy. We cannot capitalise on the demographic dividend if the spending is not reflected in these three aspects, as the majority of the population relies on government spending in this area and not private spending," she concludes.
WRITTEN BY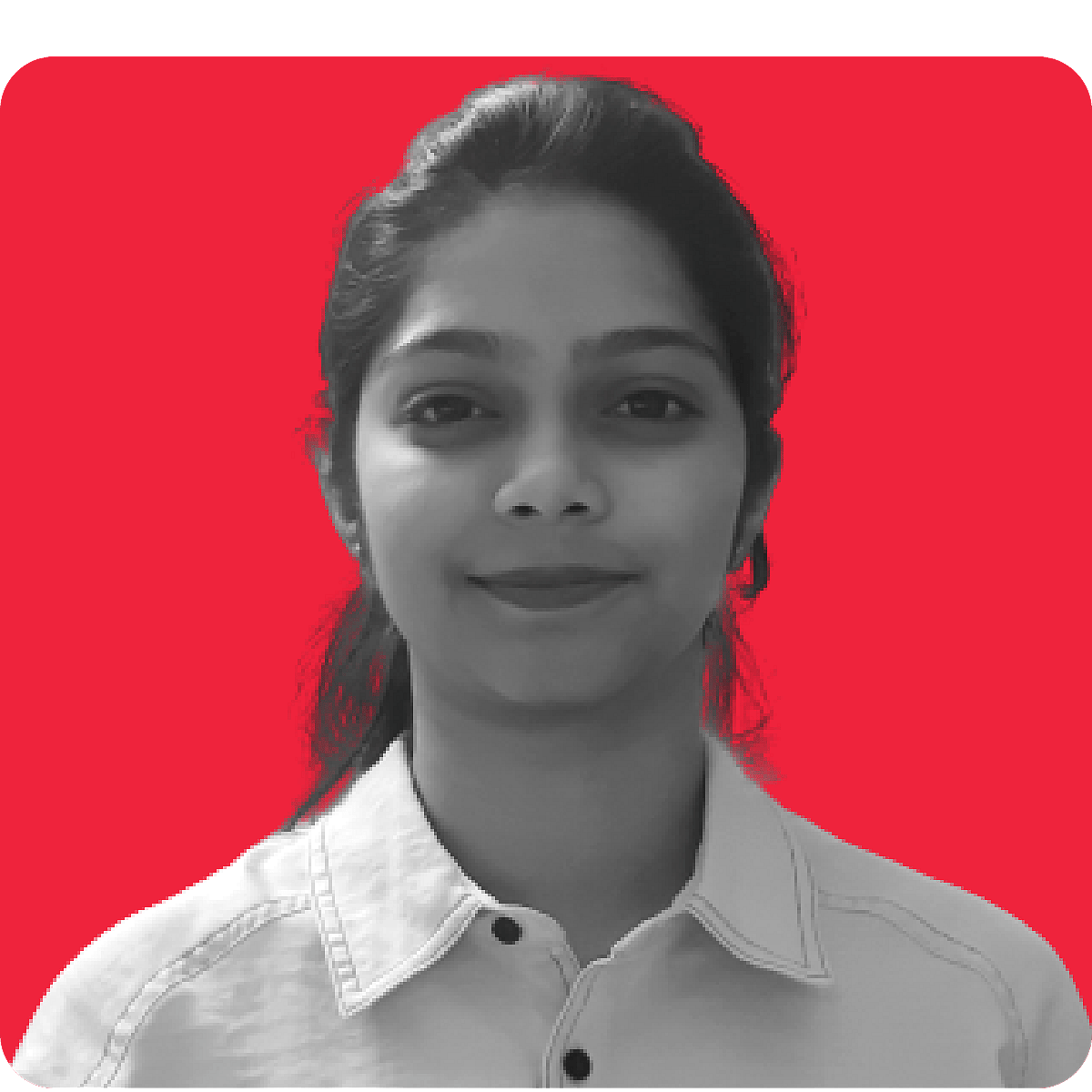 Janani is a policy correspondent tracking the economy, ...more