Man Who Claims To Be Bitcoin's Inventor Registers Copyright for Its Code
Wright has long been a controversial figure in the world of digital money,
22 May 2019, 7:32 AM IST
(Bloomberg) -- The U.S. Copyright Office awarded self-proclaimed Bitcoin inventor Craig Wright registrations for the whitepaper and early computer code underlying the original cryptocurrency.
The agency posted the registrations on its website, naming the controversial Australian computer scientist as the author of the marketing proposal and the code under the pseudonym Satoshi Nakamoto. Still, the registrations -- which aren't subject to the same exhaustive process as granting a patent -- may not actually settle the issue.
A representative for Wright has said he will seek to stop the cryptocurrency community from referring to the original token as Bitcoin because it doesn't currently possess the attributes described in the research paper. Wright later developed an offshoot token called Bitcoin SV, or Satoshi Vision, that he claims is the real Bitcoin.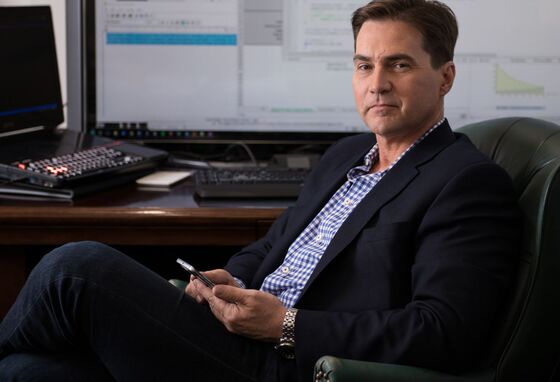 "BTC is not Bitcoin," Wright said in an email to Bloomberg. "BTC is passing off as Bitcoin. It is an air drop copy that has been designed to slowly alter the protocol allowing the system to be anonymized to such an extent that criminal activity can happen. The goal is to create a system that allows people to commit crimes, extort money, have automated ransomware and worse. This is not the goal of Bitcoin."
Bitcoin SV surged 56% on the news to almost $97, according to CoinMarketCap.com. Bitcoin SV split off from Bitcoin Cash -- itself a splitoff from the original Bitcoin network.
Wright has long been a controversial figure in the world of digital money, with many members of the community of computer scientists, libertarians and speculators expressing doubts about his claims of being Satoshi Nakamoto.
"The Copyright Office, they typically don't scrutinize if he is a true author, it's more of an administrative process," said Michael Cohen, an intellectual property lawyer in Beverly Hills whose clients include corporations and entrepreneurs. "They typically grant it if it meets the minimal requirements."
Applicants can submit forms online and may upload software code along with them. It typically takes six to eight months to get a registration, Cohen said.
While works are automatically copyrighted when created, a federal registration is helpful for enforcement. Wright has recently begun waging a legal battle against critics disputing that he's not Satoshi Nakamoto by filing or announcing plans to bring libel claims.
--With assistance from Andrew Dunn.
To contact the reporters on this story: Olga Kharif in Portland at okharif@bloomberg.net;Christopher Yasiejko in Wilmington, Delaware, at cyasiejko1@bloomberg.net
To contact the editors responsible for this story: Jeremy Herron at jherron8@bloomberg.net, David Scheer
Get Your
Daily Newsletter
Get market moving news, top news & compelling perspectives
---